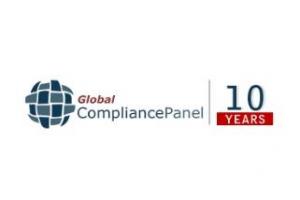 Opinioni su GlobalCompliancePanel (1)
Hai studiato in questo centro?
Incorporating Risk Management into your HR Policy
John Robinson
Il meglio:
The courses are well organized by subject matter experts and its useful for all the related industry professionals.
Da migliorare:
There is no words for improvements because its already well improved and well known in the globe.
Corso realizzato:
Aprile 2017
Consiglieresti questo corso?:
Sí
Più informazioni
Descrizione
GlobalCompliancePanel is a training source that delivers diverse, high quality regulatory & compliance trainings. These trainings are simple while being relevant and cost-effective while being convenient.

GlobalCompliancePanel imparts knowledge of best practices across a broad range of user-friendly mediums such as webinars, seminars, conferences and tailored, individualized consulting. These help organizations and professionals implement compliance programs that meet regulatory demands and put business processes in place.

GlobalCompliancePanel focuses primarily on providing extensive and quality training in these core areas and anything related to them:
Risk Management
Regulatory Compliances
Corporate Governance
Quality Management

Through the mediums by which we offer trainings, namely webinars, seminars, conferences and consulting, we bring together the regulators or experts on regulation on the one hand, with the community that needs to learn or be aware of those regulations, on the other.

Professionals who undergo trainings from GlobalCompliancePanel exhibit a vastly improved quality of life in which there is increased productivity and professional growth. Some 30,000 professionals have gained from more than 500 training courses we have conducted till now.

In the course of providing world-class training to compliance professionals by compliance and consulting gurus, GlobalCompliancePanel is also:
A provider of information to ensure compliance and enhance quality with regulations for individuals as well as the organizations
A supplier of the latest updates on industry trends, industry best practices and any modifications in the regulatory affairs
A platform for all your queries and to share and discuss issues, ideas and best practices, and
A resource on the data sheets, whitepapers, articles, books on industry standards, training kits, software tools, insights, press releases, etc. on governance, regulatory, compliances and quality management across different industries.

NetZealous LLC dba GlobalCompliancePanel is headquartered at 161 Mission Falls Lane, Suite 216, Fremont, CA 94539, USA.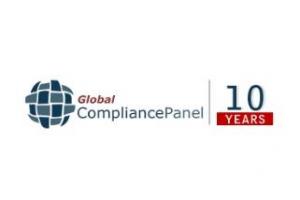 Hai bisogno di un coach per la formazione?
Ti aiuterà a confrontare vari corsi e trovare l'offerta formativa più conveniente.
Hai bisogno di un coach per la formazione?
Ti aiuterà a confrontare vari corsi e trovare l'offerta formativa più conveniente.