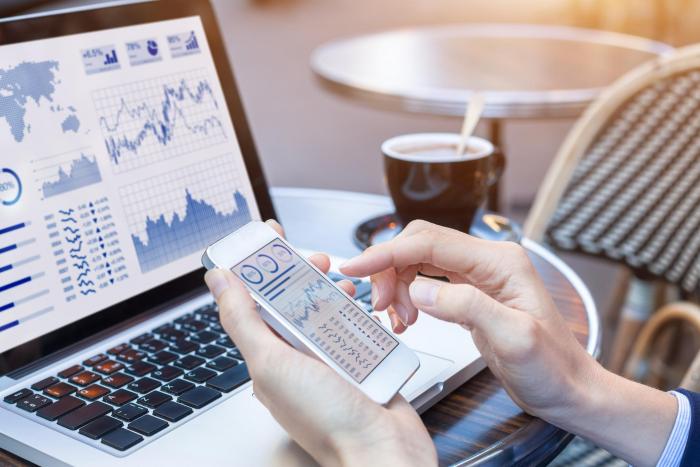 Open Banking & Platforms in Finance
*Prezzo indicativo
Importo originario in GBP:
£ 600
Descrizione
Tipologia

Corso

Livello

Intermediate

Metodologia

Online

Ore di lezione

20h
Inizio

Scegli data

Campus online

Sì

Servizio di consultazione

Sì

Lezioni virtuali

Sì
Would you like to learn more about the Banking and Finance industries? With this course, you can do it! Emagister presents to you the Open Banking & Platforms in Finance programme endorsed by CFTE.

This specialisation in Open Banking and Platforms in Finance is the first of its kind in the world and it will teach everything you need to know about this new banking model to fulfil your goals.

Learn the key topics to start leading implementation projects within your business and escape the feeling of being underprepared. You will receive an industry recognised certification at completion!

You will be taught by 20+ industry practitioners from leading institution and companies like Google Apigee, PwC, Wells Fargo, DBS and IBM equipping you with the latest and best-in-class knowledge about Open Banking, directly from the field.

Define your career today! If you want to learn more information about this programme do not hesitate to contact CFTE through Emagister.co.uk
Informazioni importanti
È la formazione giusta per me?: - You work in traditional finance and have been faced the necessity to leverage technology enabling solutions for the creation of value-added services

You plan to launch a new digital business and want to assess the key challenges and opportunities for collaboration with incumbents, vice versa

- You want to understand the regulatory frameworks and API standards needed to drive an Open Banking approach

- You are an avid learner of new banking models and would like to deepen your understanding on Open Banking to improve your career prospects

You are looking to validate your professional profile with an industry-recognised and Open Banking certification

Sedi e date
Inizio del corso
Scegli data
Iscrizioni aperte
Materie
Financial Management

Financial Risk

Financial Modelling

Innovation

Financial PR

Finance

Financial

Industry

Financial Training

Fintech Handbook
Programma
After this course, you will be able to:
Gain industry-standard knowledge and concepts to enable Open Banking transformation in within your company
Articulate the key terminologies needed to understand the main concepts of Open Banking implementation
Equip concrete insights and global market trends to accelerate your career prospects in the Fintech industry
Course 1: An Industry Overview of Open Banking
Course 2: Business Models & Implementations of New Entrants
Course 3: Business Models & Transformation of Incumbents
Course 4: Regulations, Standards & Operational Risk
Course 5: Technology & Security
Ulteriori informazioni
This specialization is composed of 4 to 6 courses. Individuals can either take the specialisation as a whole or take individual courses separately.
Open Banking & Platforms in Finance
*Prezzo indicativo
Importo originario in GBP:
£ 600